Get a $25 Walmart Gift Card
With an In-Home Estimate!

The Ultimate Gutter Guard Benefits…
NEVER clean your gutters again with The Ultimate Gutter Guard System!
Low-Maintenance
Guaranteed to be maintenance-free AND clog-free for life, so you never have to clean gutters again!!!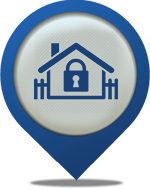 Protects Your Home
Moves water away from your how and prevents damage to your roof, fascia, landscaping even your foundation.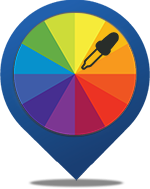 Matches Your Home
We have a large selection of colors available to complement your home and we can also match almost any style or color.
No More Risky Ladders!
 Ladders can be DANGEROUS. Our system eliminates the need for getting up on ladders and cleaning gutters once and for all!
Schedule Your Appointment Now by Calling 205-379-6683 or
Filling Out the Form Below
Receive a $25 Walmart Gift Card With a Free In-Home Estimate and Product Demo!
Gutter Guard Special: 60% Off Installation!

Call 205-379-6683 NOW to schedule your FREE Consultation!
Did You Know…
Gutter Cleaning Can Be DANGEROUS!!!
Statistics show that over 700,000 accidents occur each year from falls while cleaning gutters.
It is time to put away that ladder and let us give you abetter solution for those old, messy, clogged,gutters.
Ultimate Gutter Guard will eliminate the need of yearly gutter cleaning, while beautifying and protecting one of your biggest assets… your home.
Install the Ultimate Gutter Guard system and protect your home from clogged gutters, which can cause widespread damage to your home's foundation and roof, as well as water staining and even rotting fascia board.
All of our products are professionally made right here in the U.S.A.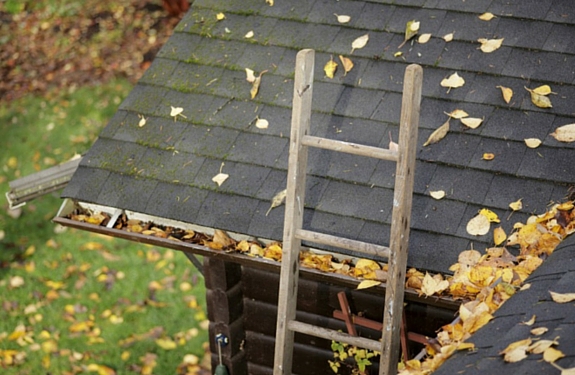 Why Your Home Needs Gutters...
Clogged Gutters Can Cause Serious Water Damage
Foundation Damage
Expanding and contracting soils around the home are the primary contributing factor of slab failure.
When it rains a lot, the soils around a home become saturated with moisture and begin to expand. When the soils dry, they contract again.
This cycle of expanding and contracting can compromise the support of the foundation causing cracks in foundations and masonry.
Wood Damage
Rainwater sometimes gets underneath the eaves or overhang of houses, causing mildew, rot, and other damage.
Over time, this can expand to other previously "healthy' wood, causing even more damage.
Sometimes what starts out as a little rotting wood grows astonishingly quickly into a pathway large enough for even a small rainstorm to pour water into your home, causing even more carnage.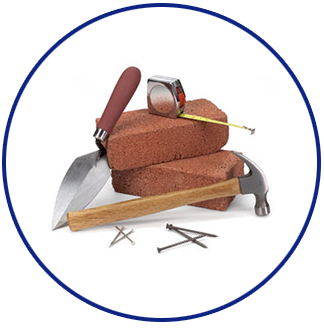 Staining of Masonry
Rainwater flooding off of an un-guttered roof will often hit the ground with such force that it will cause water, dirt, grass, and minerals to splash back against the side of your house.
Over time this will stain the siding or masonry of your home.
Sure you could wash or pressure wash away the stains, but you would be only one hard rain away from having them all over again!
Landscaping Damage
Flowers, shrubs, ornamental trees, mulch, and soil located underneath the drip line of an un-guttered roof can be damaged from the water run-off after a severe thunderstorm.
This excess of water can also cause too much moisture in the soil causing fungus and unwanted insects.
The Ultimate Gutter Guard gutter protection system can prevent the water run-off and protect your landscaping.
All 4 of These Issues Can Be Prevented with Ultimate Gutter Guard!
Call 205-379-6683 NOW to schedule your FREE Consultation!
Customer Testimonials
Don't Just Take OUR Word. Listen to What Our CUSTOMERS Are Saying About Us…
"We had the pleasure of having your Ultimate Gutter Guards by Southern installed.
I have waited until now to thank you because we wanted to see how well they worked.
Well, I must say that we have had numerous periods of heavyrain and they work beautifully.
They have also completely changed the look of our home."
– Maureen | Homewood, AL
"We shopped around for gutter protection for about a year. We've tried the types you get from Home Depot and Lowe's and they don't work.
We've priced other professional gutter protection systems and Ultimate Gutter Guard was very competitive.
What sold us was that Ultimate Gutter Guard offers an effective system that is stronger and more durable than the other gutter systems. Also, they promised a professional installation crew and guaranteed the quality of work.
When we agreed to buy the Ultimate Gutter Guard, they refused to accept my total payment until I was completely satisfied with their work."
– Aaron | Birmingham, AL
"Just a little note to thank you and your staff for the professionalism and skill exercised in installing the new Gutter Guard for our home.
Having lived through an autumn where all the trees in our neighborhood seemed to aim their leaves at our old gutter system, we cannot wait for the next fall."
– Steve | Hoover, AL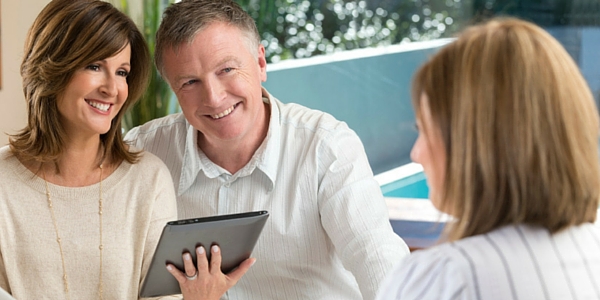 Call 205-379-6683 NOW to Schedule a FREE Demo!
The Ultimate Gutter Guard Guarantee
With the Purchase of Your Complete Ultimate Gutter Guard Leaf-Free Gutter Protection System
Feel Confident with a LIFETIME Warranty from Ultimate Gutter Guard
We are sure that you will be more than satisfied with the improvements that Ultimate Gutter Guard makes to your home.
We offer one of the best gutter warranties in the entire industry!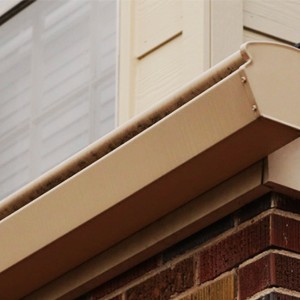 View the Ultimate Gutter Guard Gallery
Click On an Image To Make It Larger or to Begin a Slideshow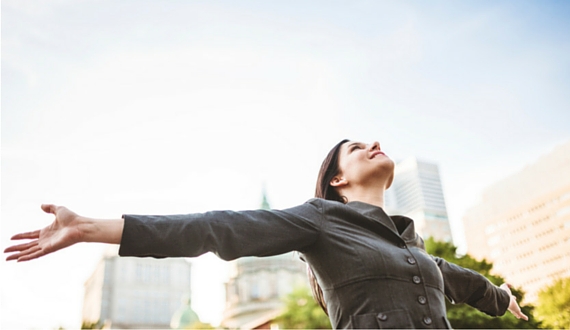 Do you need financing for your home improvements? Ultimate Gutter Guard can help!
We're a division of Southern Industries and have over 45 years of experience in customizing and packaging the right funding for each customer's specific needs.
Our finance department only works with safe and respected lenders.
We will work with you and customize a plan for you.
We will always seek the lowest possible rates for you.
We are 100% compliant with all statutes
Ultimate Gutter Guard is proud to offer free loan processing. This is just one of the many value added service that we off to our customers.
Just fill out the form below and a representative from Ultimate Gutter Guard Birmingham will contact you shortly.
We are proud to announce that we offer FREE loan processing. This is one of the many value added services that we provide to our customers.
About Ultimate Gutter Guard
Ultimate Gutter Guard is a division of Southern Industries, one of the Southeast's largest and most respected home improvement companies, with over 60,000 jobs completed since 1966.
We believe in doing business the old-fashioned way, treating our customers with respect while using the very finest in quality materials and expert craftsmanship.
You'll find that our entire staff — from sales people to product installers and inspectors — to be friendly, knowledgeable and professional.
And we stand behind our products and our work. Also, our leaf-free gutter protection system is made in the U.S.A. and carries a manufacturer's lifetime warranty.
The mission of Southern Industries is to provide our customers with quality home improvement products with the quality of prompt, professional service characterized by complete customer satisfaction.
Call 205-379-6683 NOW to Schedule Your FREE Demo!